Powerful Vision Algorithm
Increases the recognition accuracy using the component image noise removal function
and auto-teaching function. the flying camerahelps recognize and calibrate the components
including Chip, TR, BGA, QFP, etc,while moving them to the placement position after pickup.
Automatic Real Time Pickup Position System
Polygon Function
Abstracts and recognizes a component wholly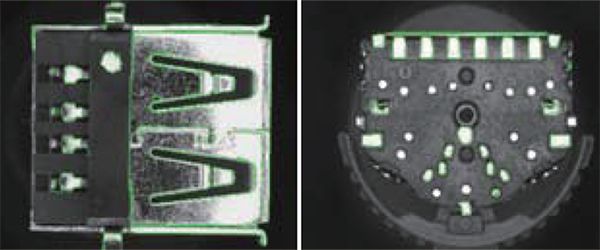 Panorama View

For components whose size exceeds the FOV of a camera, the panorama view function that

combines split component images into one is used. The soluton optimized for irregular

shaped SMD components is provided by teaching the pickup/placement position easyly.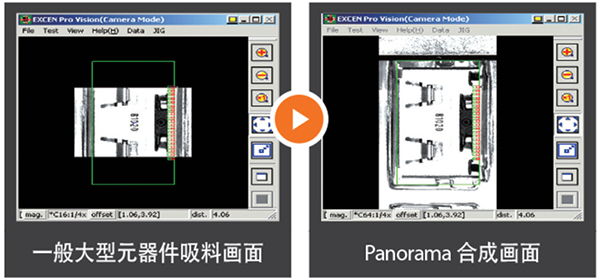 Component Monitoring before/after Plancement

Checks for nozzle contamination during production to prevent non-insertion and

dumping of a large number of components in advance, ensuring high quality production.

Time of inspection-Before/after ANC; before/after component placement;and

after component dumping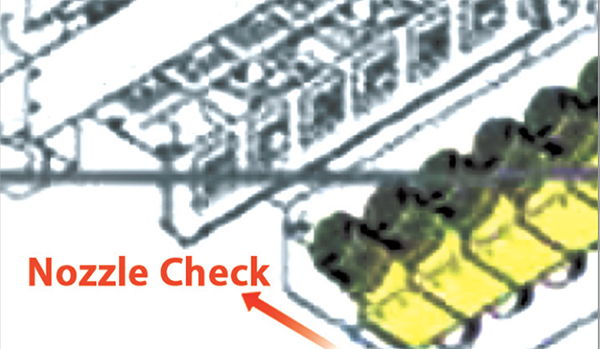 Multi-Vendor Component Management Function

When the same components are supplied from different component supply

devices, this function allows components to be use without changing

a PCB file and downloading a new PCB file.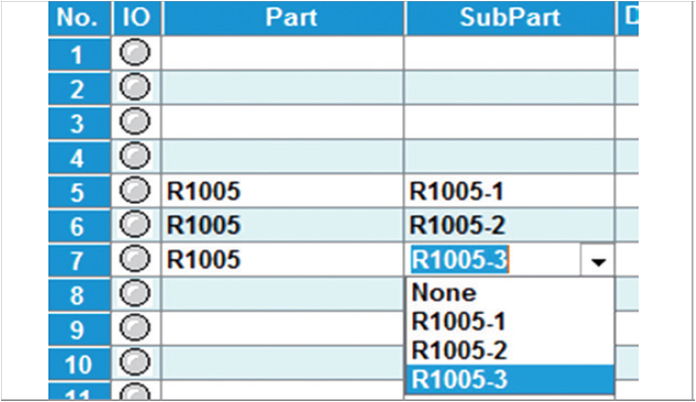 On-the-fly Placement Method
Owing to techwin's own On-the-fly image recognition technology which allows component recognition
without stopping while moving after component pickup , placement speed is maximized by minimizing
the moving time between the pickup position and placement position and reducing the recognition
time to zero.
Added a new function maximizing the operational convenience of customers.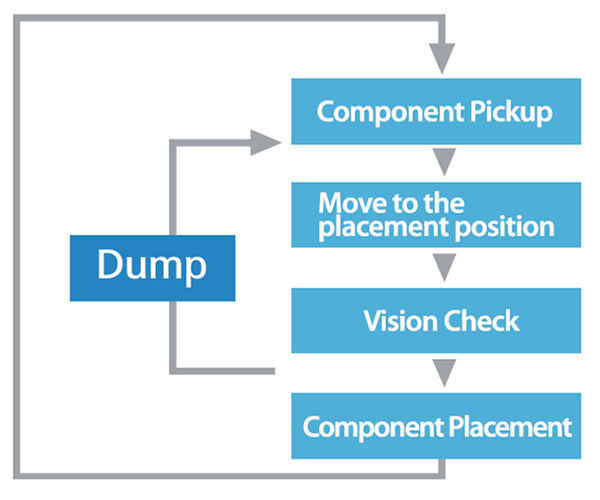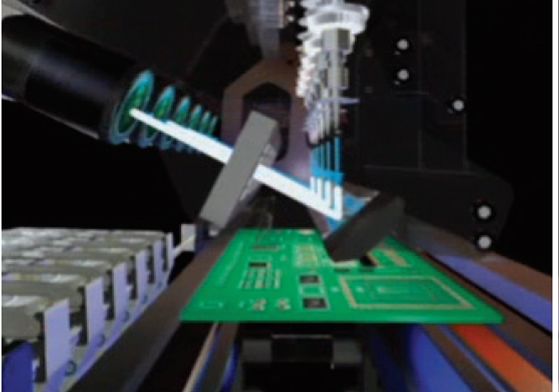 Easy Component Registration New Part Editor
A Drag & Drop component registration system, allowing registration of component informatic
recognition and rotation by simply clicking the mouse. (When applying Elite2) In addition,
user convenience is further reinforced by unifying the on-line/off-line comvenience is further
reinforced by unifying the on-line/off-line component registration systems.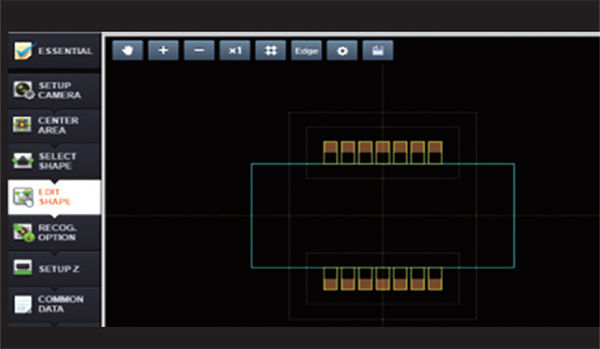 Mixed Use of Electric Feeder and Pneumatic Feeder
Mixed use of electric and pneumatic feeders in the same feeder base is available for
SM series component placers. The investment in production can be minimized by using
these feeders along with existing feeders.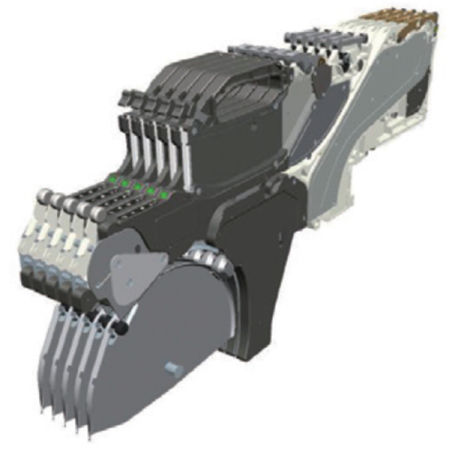 The highest applicability to long and large PCBs among machines of the same class